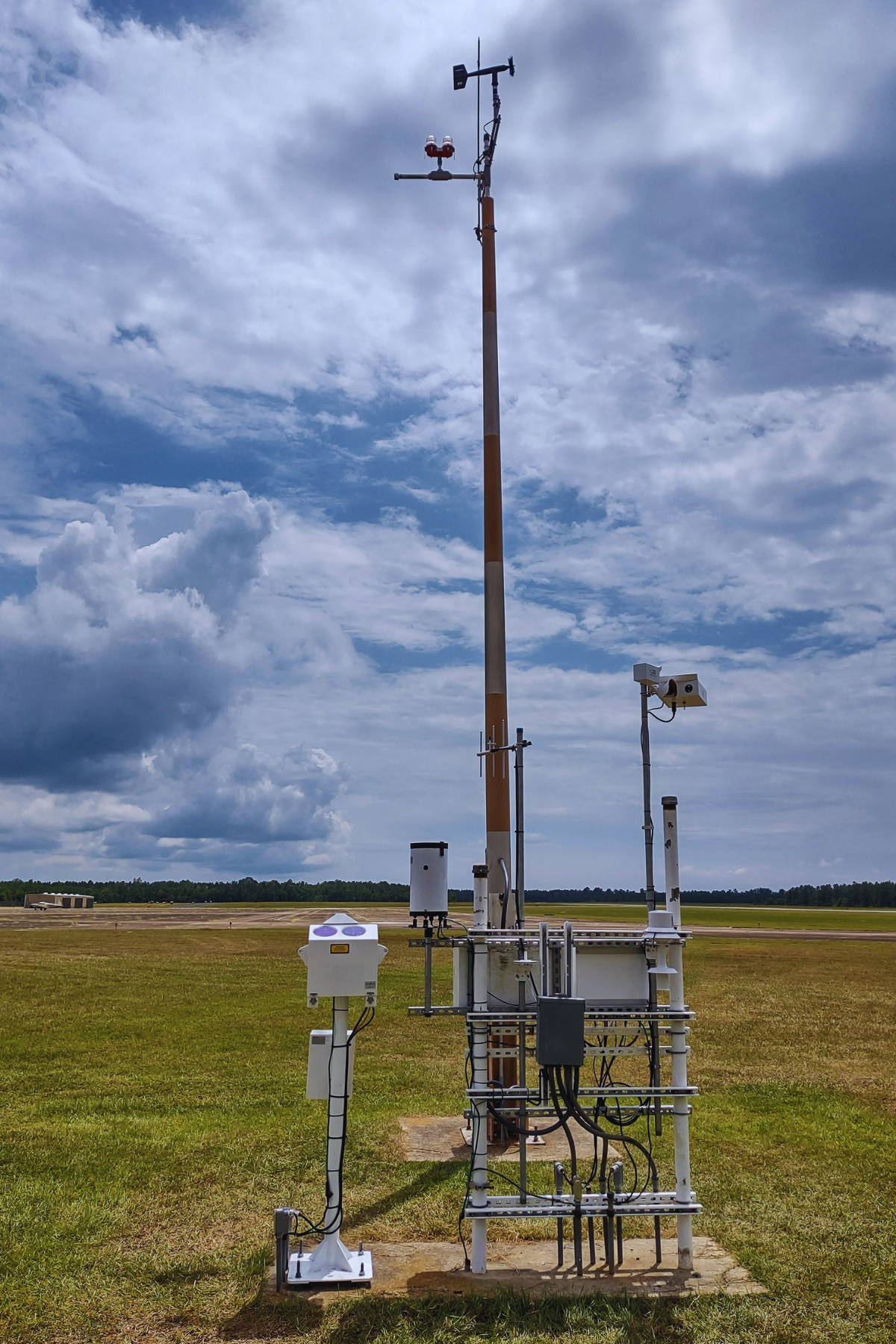 Mesotech Replacement AWOS Installation at Beauregard Regional Airport, DeRidder, Louisiana
Keegan Martin / Mesotech International, Inc.
DeRidder, Louisiana (August 19, 2022) – The Beauregard Regional Airport (KDRI) in DeRidder, Louisiana commissioned an Airport Weather Advisor® Automated Weather Observing System (AWOS) IIIPT on August 19, 2022. The system measures wind, temperature, relative humidity, barometric pressure, visibility, sky condition, precipitation, and detects thunderstorms. Airport Weather Advisor® is the flagship product of Mesotech International, Inc, a Sacramento, California based manufacturer of meteorological instrumentation systems. The AWOS supports aviation safety by providing up to the minute weather reports to pilots via radio, telephone, the internet. The system sends critical weather data to the Federal Aviation Administration and the National Weather Service.
The AWOS installation at Beauregard Regional Airport was completed by Mesotech with assistance from Nav-Tel Services, LLC, who will be maintaining the system going forward. Nav-Tel Services, based in New Iberia, Louisiana has years of experience maintaining non-Federal AWOS throughout Louisiana and is factory trained on Airport Weather Advisor® systems. Mesotech works with local and regional small businesses to provide low-cost, high-quality services for airports nationwide. This puts airport maintenance dollars back into the local economy while keeping critical aviation safety equipment up and running.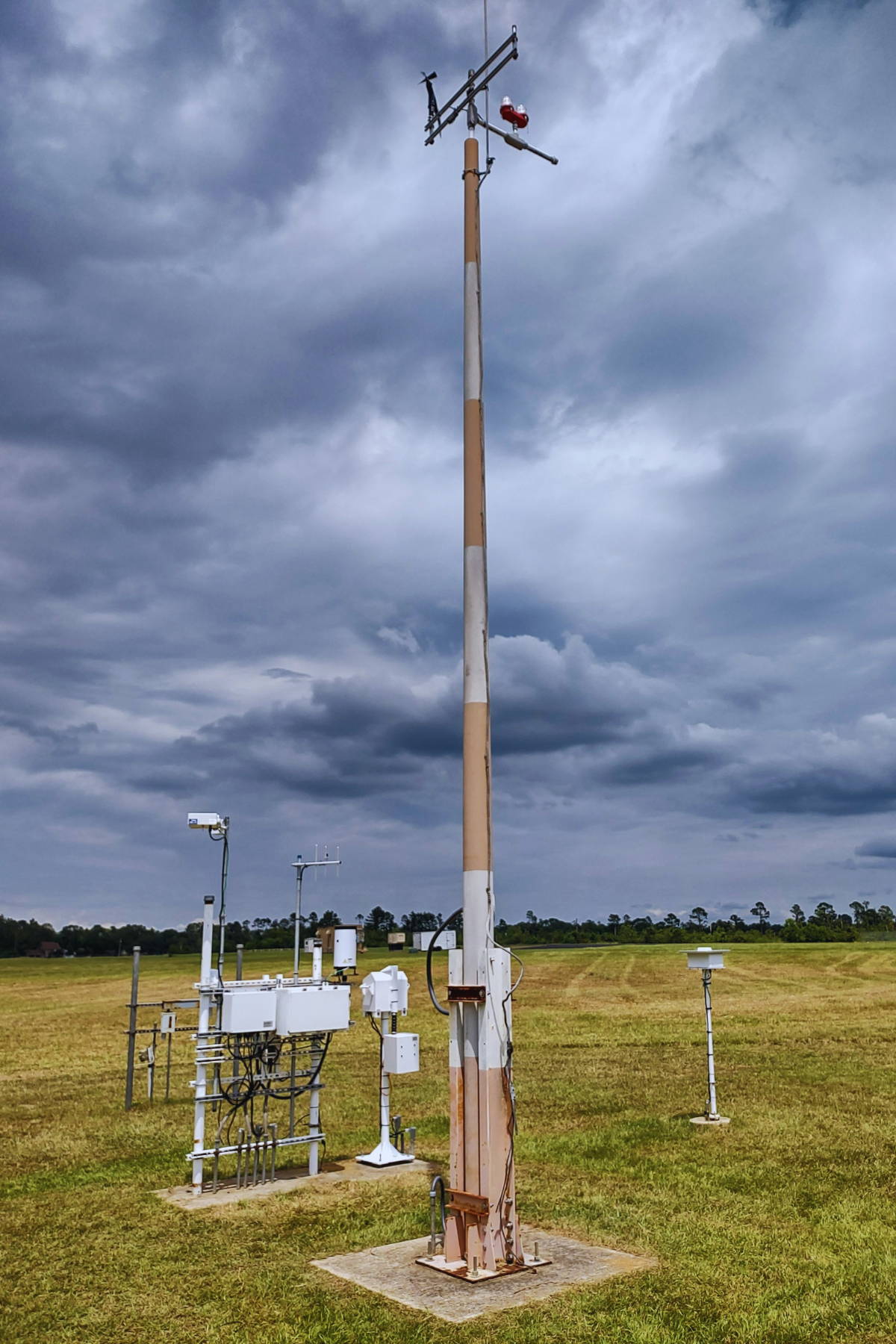 Mesotech AWOS Installation at KDRI
Keegan Martin / Mesotech International, Inc.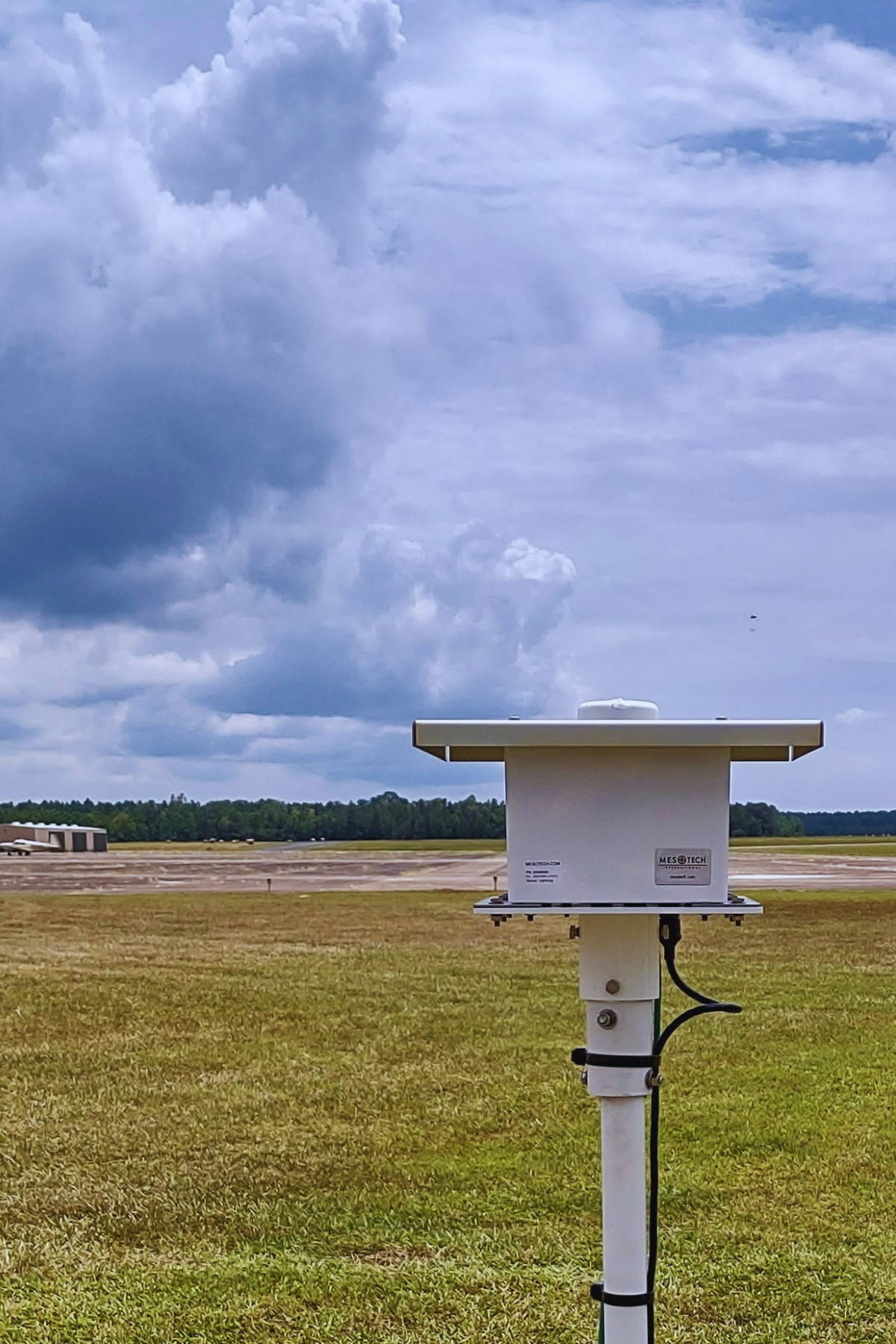 Mesotech Lightning and Thunderstorm Detection Sensor at KDRI
Keegan Martin / Mesotech International, Inc.
DeRidder, Louisiana is the parish seat of Beauregard Parish in Louisiana. The town was named for Ella de Ridder by her brother-in-law Dutch railroad financier, Jan de Goeijen, when he brought the first railroad to the town. The town has a pioneering spirit and a history in timber production. Now a days the town has a charming historic center with shops and restaurants. The building known as the "Old Beauregard Parish Jail" was put on the National Register of Historic Places, along with several other buildings in DeRidder in 1981.
The Beauregard Regional Airport is a public use airport owned by Beauregard Parish, Louisiana located 3 nautical miles southwest of the central business district of DeRidder, Louisiana. It covers an area of 4,300 acres at an elevation of 202 feet above mean sea level and is the largest general aviation facility in the state of Lousiana. The airport has 2 runways; an asphalt runway designated 14/32 which measures 4,220 x 60 feet (1,286 x 18 meters) and an asphalt/concrete runway designated 18/36 measuring 5,495 x 100 feet (1,675 x 30 meters). The airport is a host to military exercises including the parachute jumps by personnel from Fort Polk and has been since WWII where the area was used for the "Louisiana Maneuvers".
The new Mesotech AWOS IIPT with AWOS Live capabilities will keep airport traffic flying safely as the Beauregard Regional Airport continues to expand and bring business to the region.
About Mesotech International, Inc. 
Mesotech International, Inc. is based in Sacramento, CA and has designed, manufactured, and installed meteorological monitoring systems for over 25 years. Mesotech's flagship product, Airport Weather Advisor®, is an FAA-certified, ICAO compliant, and USAF approved Automated Weather Observing System (AWOS) for airports and military airfields. Awarded Small Business Prime Contractor of the Year (Region IX) in 2014, Mesotech is a US Air Force prime contractor who provides new systems, engineering, and logistics support for over 200 military installations worldwide.