Mesotech provides custom weather monitoring systems for airports, industry, science, emergency response & more. Based in Sacramento, deployed worldwide.
We design meteorological, hydrological, and environmental monitoring systems for virtually any application, from simple out-of-the-box solutions to custom-built networks that work reliably in inhospitable conditions like Antarctica or Saudi Arabia. Weather Pro™ and Airport Weather Advisor® are our flagship products; each have been time-tested for more than 25 years in hundreds of deployments.
Our customer support is a point of pride for every employee at Mesotech. The solution we provide will solve your problem and meet your expectations – anything less isn't an acceptable outcome for us. If you have a software problem, you'll be on the phone with the person who wrote the code. Something doesn't work as expected? You'll hear from the engineer who designed it. Mesotech will get the job done; that's our reputation. We were awarded Prime Contractor of the Year for delivering on that promise to the US Air Force.
Mesotech started about 25 years ago supplying small meteorlogical stations to industry. Now, we're an international company with thousands of weather stations all over the world, even in the harshest climates found anywhere.
Most people wouldn't consider our business to be "exciting," which is a word usually reserved for the unknown. You might even say that our business is taking the excitement out of the weather. No, our business philosophy is simple - offer top of the line equipment and unrivaled customer support.
Then again, some people would consider our business exciting. From spending three rain-soaked days on a boat to install equipment in Fiji, to donning body armor in Afghanistan while supporting the military, we've seen weather in all parts of the world. Regardless of the situation, our commitment to customer service remains the same.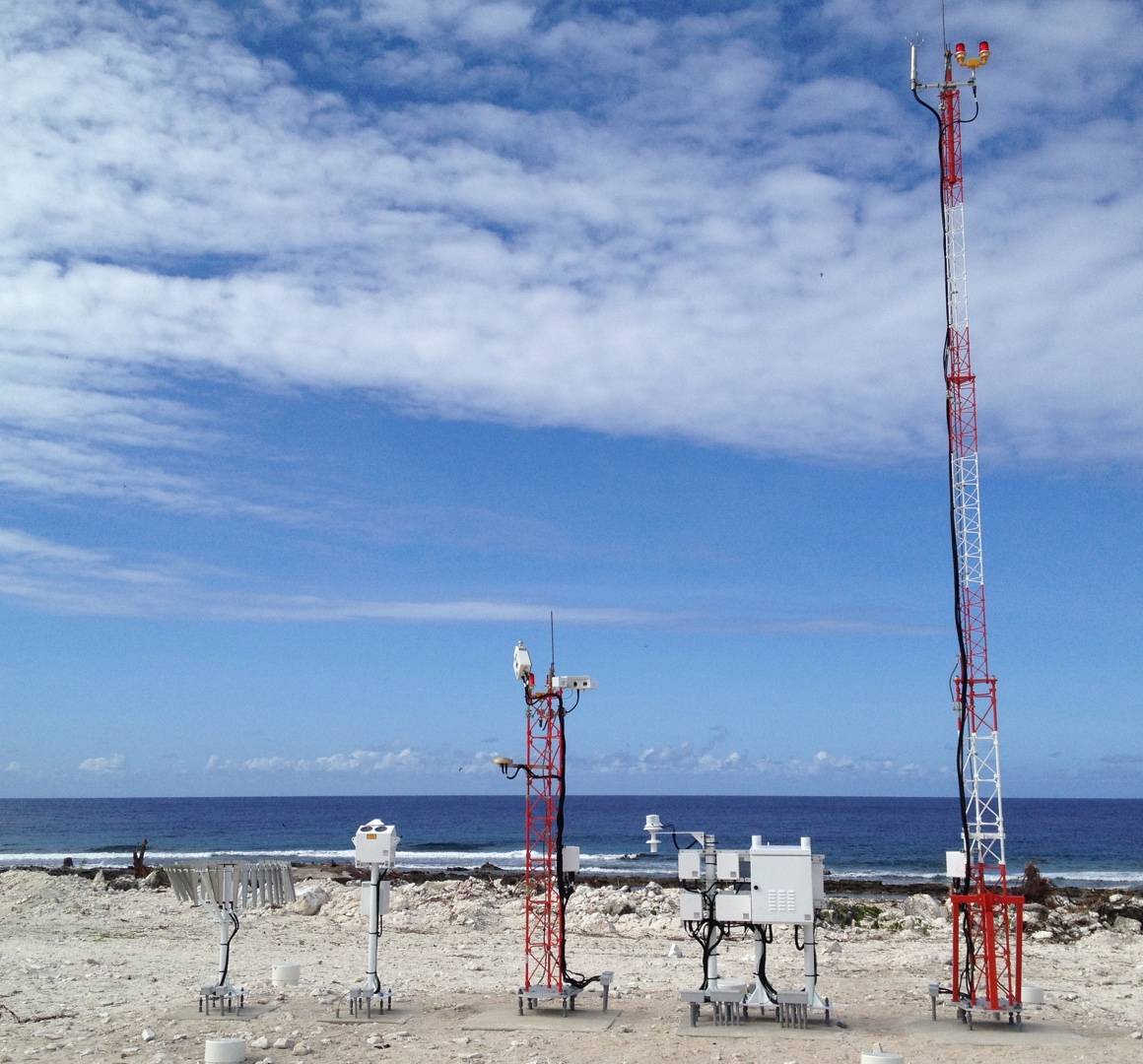 AN/FMQ-23, Fixed Base Weather Observation System
EST 1996 - SACRAMENTO, CA USA