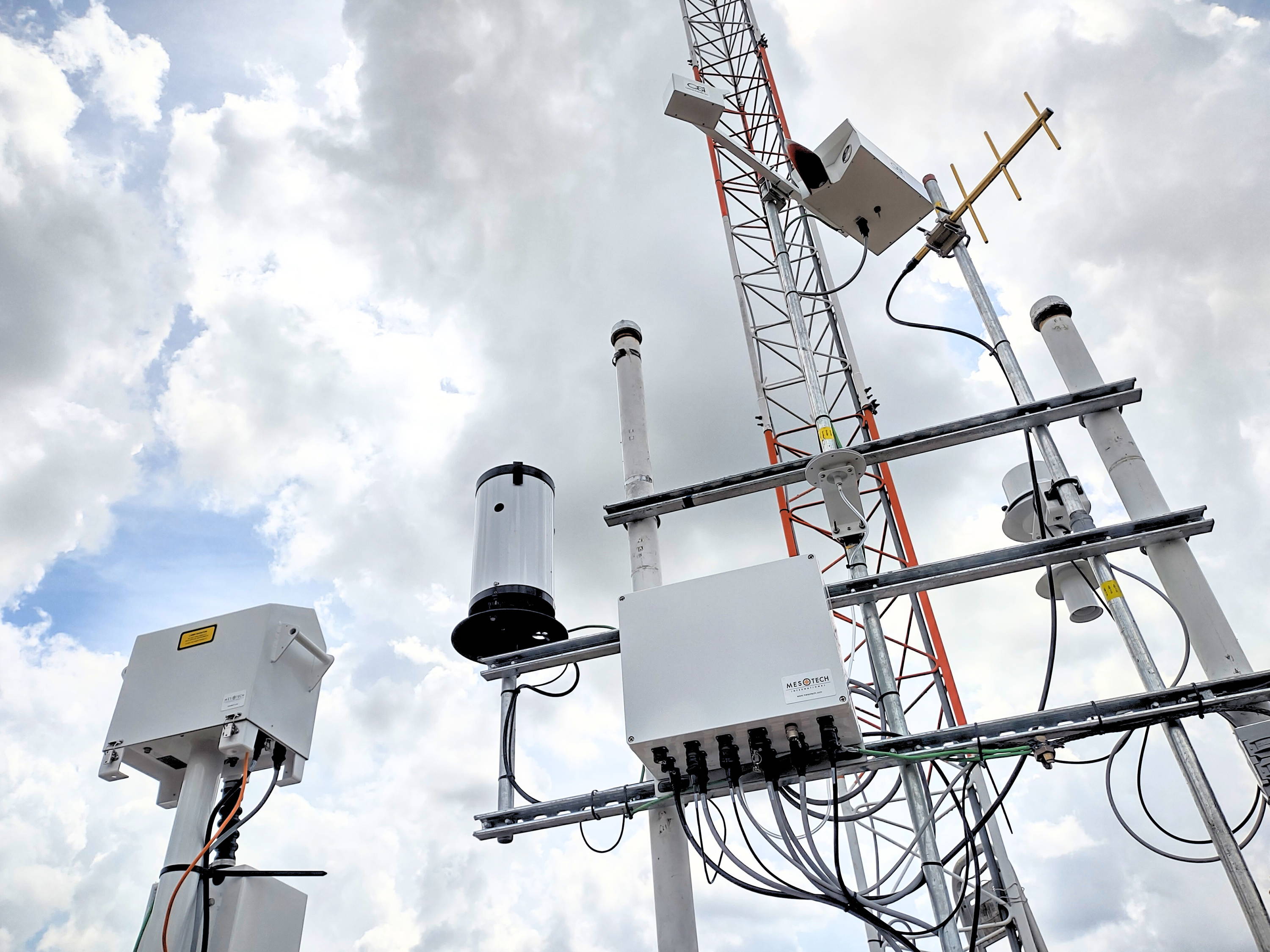 Mesotech AWOS IIIPT Installation at Moultrie Municipal Airport in Moultrie, Georgia
Keegan Martin / Mesotech International, Inc.
Moultrie, Georgia (April 7, 2023) – Mesotech commissioned a new Airport Weather Advisor® AWOS-3PT Automated Weather Observing System (AWOS) at Moultrie Municipal Airport (KMGR) in Moultrie, Georgia on April 7, 2023. The installation was performed and commissioned by Mesotech technicians.
Airport Weather Advisor® is the flagship product of Mesotech International, Inc., a Sacramento, California-based manufacturer of meteorological instrumentation systems. The new AWOS supports aviation safety by providing automatic, up-to-the-minute weather reports to pilots via radio, telephone, or the internet.

An AWOS 3-PT system monitors wind speed and direction, temperature, dew point, altimeter setting, density altitude, visibility, precipitation accumulation, cloud height, sky condition, present weather, as well as thunderstorm and lightning The system is monitored remotely by Mesotech's support staff to ensure the system operates properly year-round and live data in the palm of your hand can be found through the web-based app AWOS Live.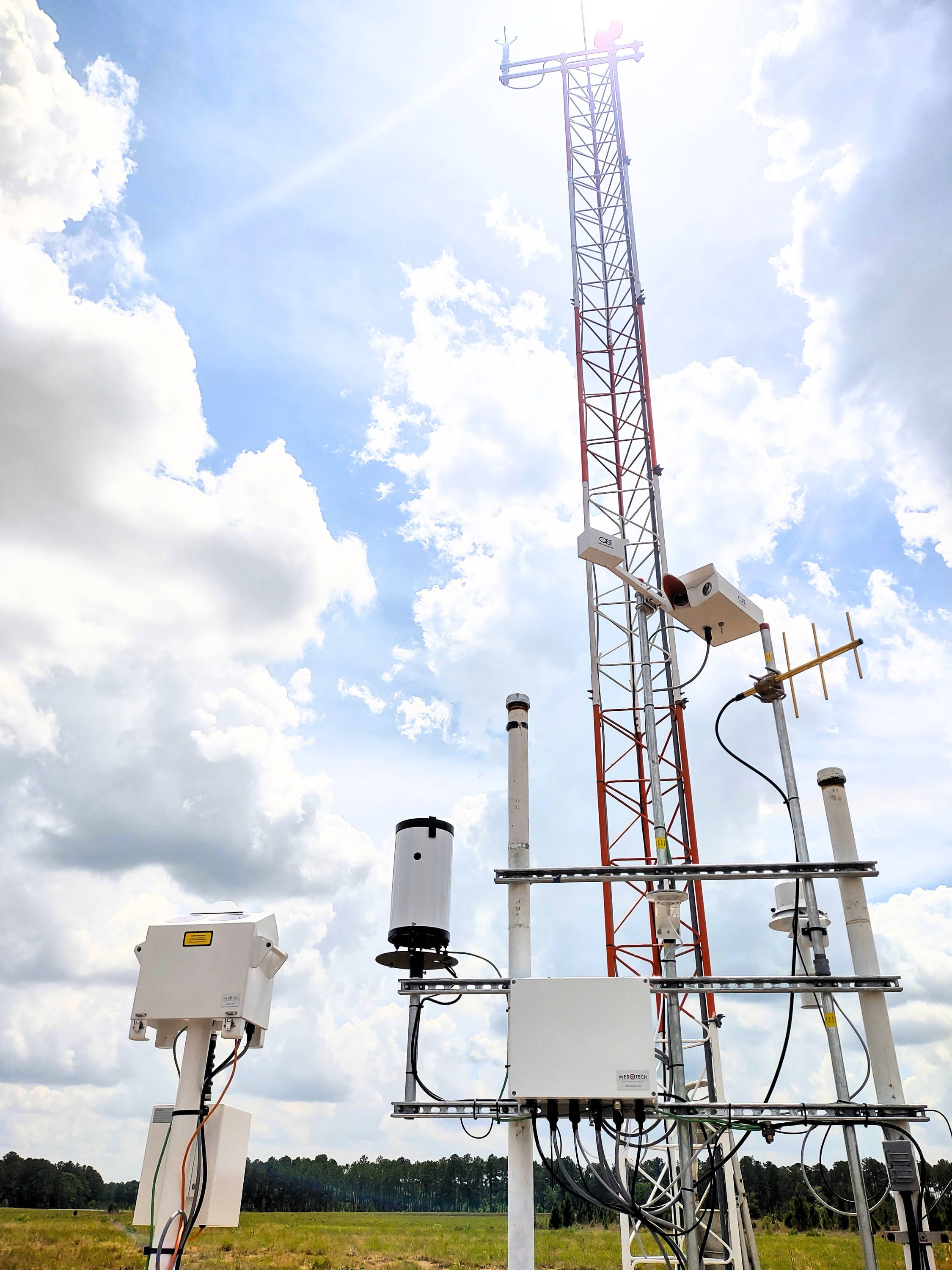 Mesotech AWOS-3PT includes high-preformance cloud height sensors at Moultrie Municipal Airport
Keegan Martin / Mesotech International, Inc.
Named for the Revolutionary War hero, General William Moultrie, the city of Moultrie was named 2022's Georgia Downtown of the Year, and it won't disappoint you. Soak up some history by visiting the City of Moultrie train or the Museum of Colquitt County History, find yourself or the car lover in your life a hidden gem at the Moultrie Automotive Swap Meet, enjoy the music at the Music Under the Magnolia Downtown Jamboree, or just stroll the award-winning downtown on the monthly Second Saturday event. If that's not your style, book yourself a stay at the Boggy Pond Plantation Lodge and partake in the local quail hunting. There's something for everyone in Moultrie Georgia. 
Moultrie Municipal Airport is located seven miles south of Moultrie Georgia in Colquitt County and covers 369 acres. The airport has two paved asphalt runways. Runway 4/22 which measures 5,129 x 100 feet (1,563 x 30 meters) and runway 16/34 which measures 3,878 x 75 feet (1,182 x 23 meters) and sits at an elevation of 294 feet (90 meters) above mean sea level. In the year 2021, the airport averaged 48 operations a day and had 27 aircraft based at the field. 
---
Mesotech offers unparalleled real-time monitoring and remote support for their AWOS systems, all managed from their base in Sacramento. Their support staff consists of technicians and engineers who have hands-on experience in designing, building, and installing the system.

---
With their groundbreaking product, AWOS Live, you can securely stream airport weather data directly to your phone from anywhere, even from the skies. With Mesotech's support, the Moultrie Municipal Airport will continue to flourish.


Discover AWOS Live and get Airport Weather Advisor® installed at your airport for comprehensive airport weather information. Speak with a member of Mesotech's Sales Team for more information.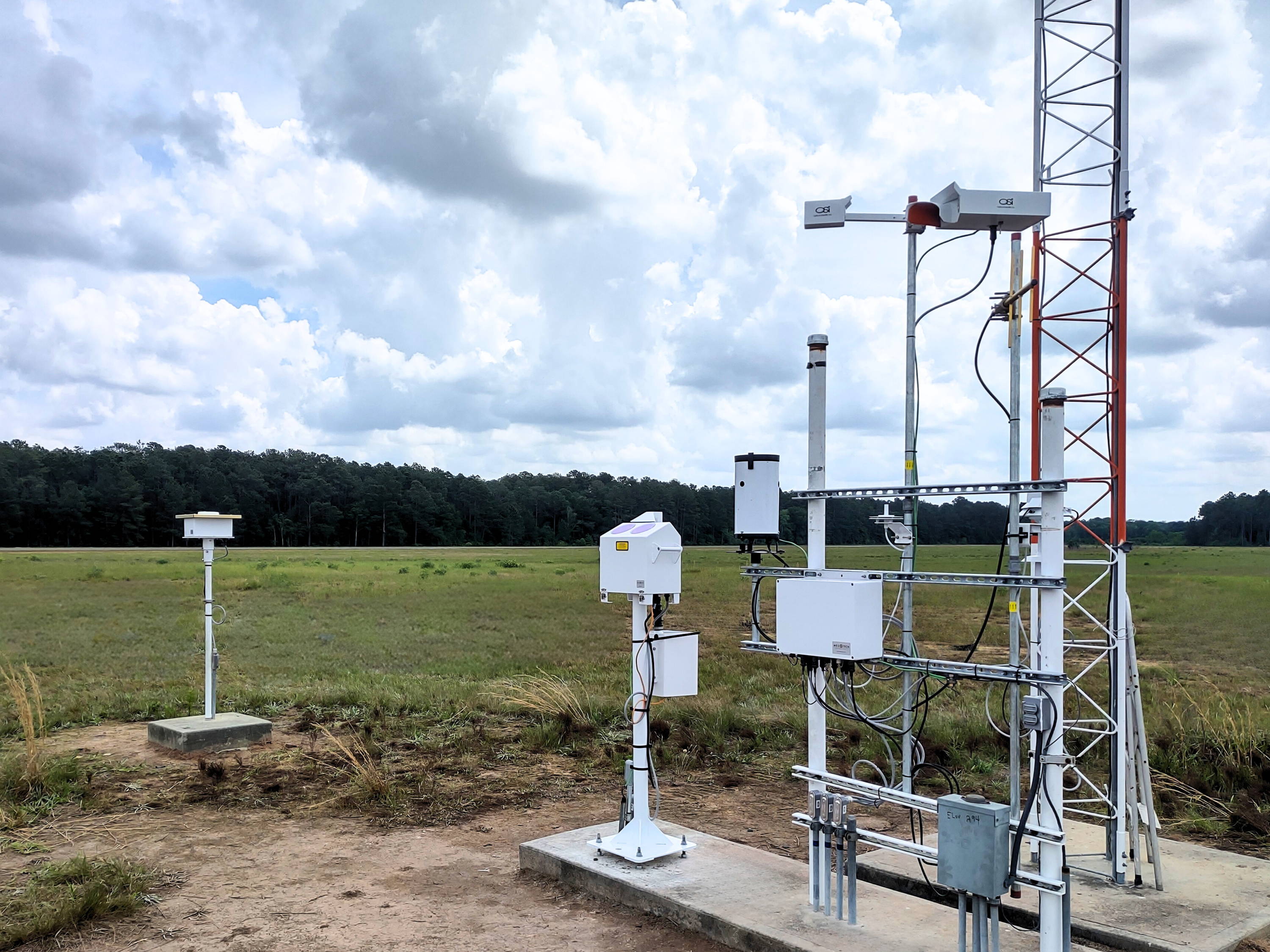 Mesotech AWOS-3PT includes lightning and thunderstorm sensors at Moultrie Municipal Airport (KMGR)
Keegan Martin / Mesotech International, Inc.
About Mesotech International, Inc. 
Mesotech International, Inc. is based in Sacramento, CA, and has designed, manufactured, and installed meteorological monitoring systems for over 30 years. Mesotech's flagship product is Airport Weather Advisor®, an FAA-certified and ICAO-compliant Automated Weather Observing System (AWOS). Airport Weather Advisor® enhances flight safety for civil and military aviation through accurate, reliable automated weather reports delivered to pilots in the air and worldwide via Mesotech's AWOS Live cloud platform. Mesotech is a US Air Force prime contractor, supporting 200+ military sites worldwide, and was awarded Region IX Small Business Prime Contractor of the Year in 2014.  

→ Connect with Mesotech International, Inc. on LinkedIn, Facebook, and Twitter.