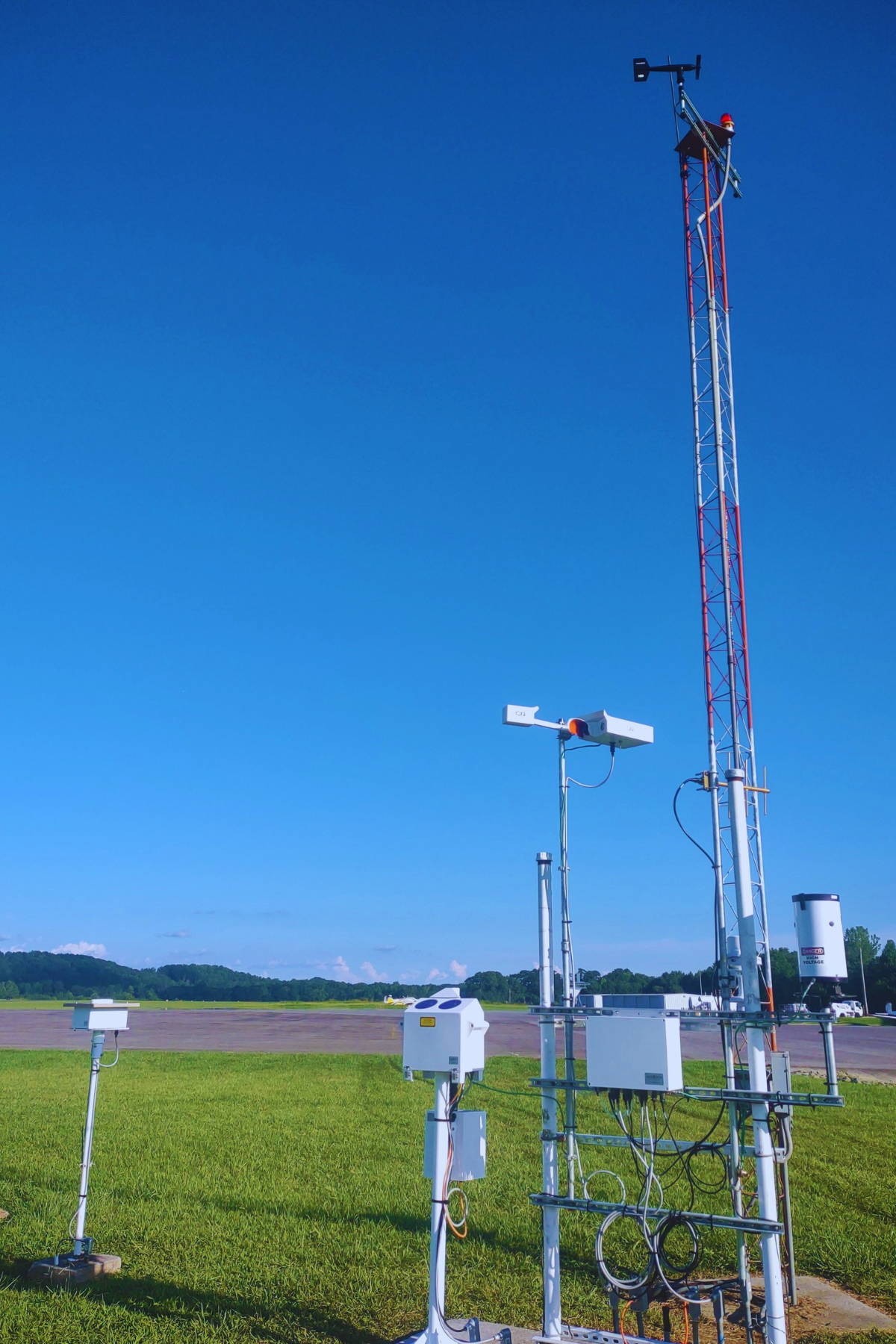 Mesotech Replacement AWOS Installation at Dalton Municipal Airport, Dalton, Georgia
Keegan Martin / Mesotech International, Inc.
Dalton, Georgia (August 29, 2022) – Dalton Municipal Airport (KDNN) in Dalton, Georgia commissioned an Airport Weather Advisor® Automated Weather Observing System (AWOS) IIIPT on August 26, 2022.

The AWOS IIIPT system measures wind, temperature, relative humidity, barometric pressure, visibility, sky condition, precipitation, and detects thunderstorms. Airport Weather Advisor® is the flagship product of Mesotech International, Inc, a Sacramento, California based manufacturer of meteorological instrumentation systems. The AWOS supports aviation safety by providing up to the minute weather reports to pilots via radio, telephone, the internet. The system sends critical weather data to the Federal Aviation Administration and the National Weather Service. 
Mesotech re-used existing infrastructure for the AWOS installation at Dalton Municipal Airport, allowing the airport to save money while upgrading to the latest technology. The new system includes AWOS Live, Mesotech's web-based aviation weather platform. Serving as the airport's weather hub, AWOS Live streams up-to-the-second data from the airport to computers and mobile devices anywhere in the world. AWOS Live also provides a broader picture of weather in the region with data collected from nearby airports. The status of Dalton's AWOS is monitored remotely by Mesotech's helpdesk to keep it operational, supporting flight safety year-round.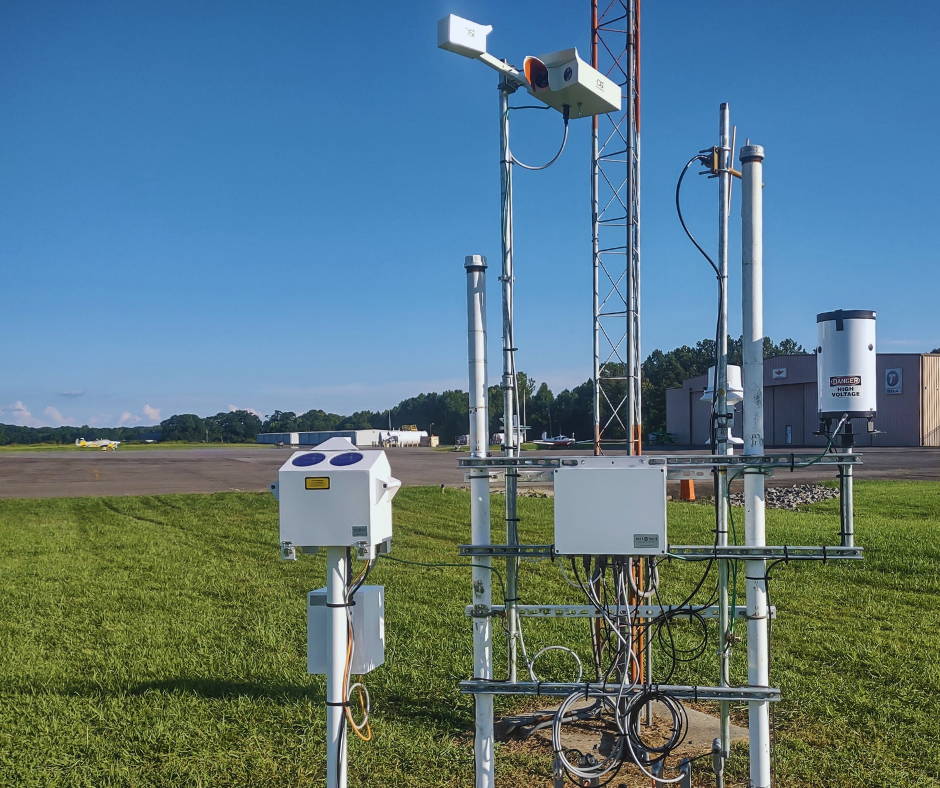 Mesotech AWOS Installation at Dalton Municipal Airport, Dalton, Georgia
Keegan Martin / Mesotech International, Inc.
Tucked away between Atlanta, Georgia and Chattanooga, Tennessee you'll find the city of Dalton, Georgia, the Carpet Capital of the World, in the foothills of the Appalachian Mountains. The Cherokee called this area The Enchanted Lands for the beauty and serenity of the scenery. Dalton is home to the history of America with more intact Civil War sites than anywhere in the nation and a freight depot with trains visiting from across the country.

The city offers a variety of things to do from outdoor recreation like hiking the Conasauga River or Houston Valley ORV Trails, to visiting the Brandy Heritage Museum or seeing a show at the Artistic Civil Theater. Once you visit Dalton you'll be struck by the southern hospitality with an exciting mix of tradition and modern flair.
The Dalton Municipal Airport is a city owned public use airport located 6 miles Southeast of the central business district of Dalton, Georgia in Whitfield County. It covers an area of 554 acres at an elevation of 710 feet above mean sea level. The airport has one asphalt paved runway which is designated 14/32 that measures 5,500 x 100 feet (1,676 x 30 meters).

The airport sells an estimated 85,000 gallons of fuel annually and the facilities include a conference room, pilot lounge, full kitchen, flight planning, passenger lounges, courtesy vehicles, and aircraft maintenance shop. Dalton Municipal Airport also manages hangar and ground leasing on site. There are currently 5 city-owned hangar buildings which house 48 aircraft and 3 corporate hangars which house an assortment of corporate jets and turboprops.
About Mesotech International, Inc.  
Mesotech International, Inc. is based in Sacramento, CA and has designed, manufactured, and installed meteorological monitoring systems for over 30 years. Mesotech's flagship product, Airport Weather Advisor®, is an FAA-certified, ICAO compliant, and USAF approved Automated Weather Observing System (AWOS) for airports and military airfields. Awarded Small Business Prime Contractor of the Year (Region IX) in 2014, Mesotech is a US Air Force prime contractor who provides new systems, engineering, and logistics support for over 200 military installations worldwide.