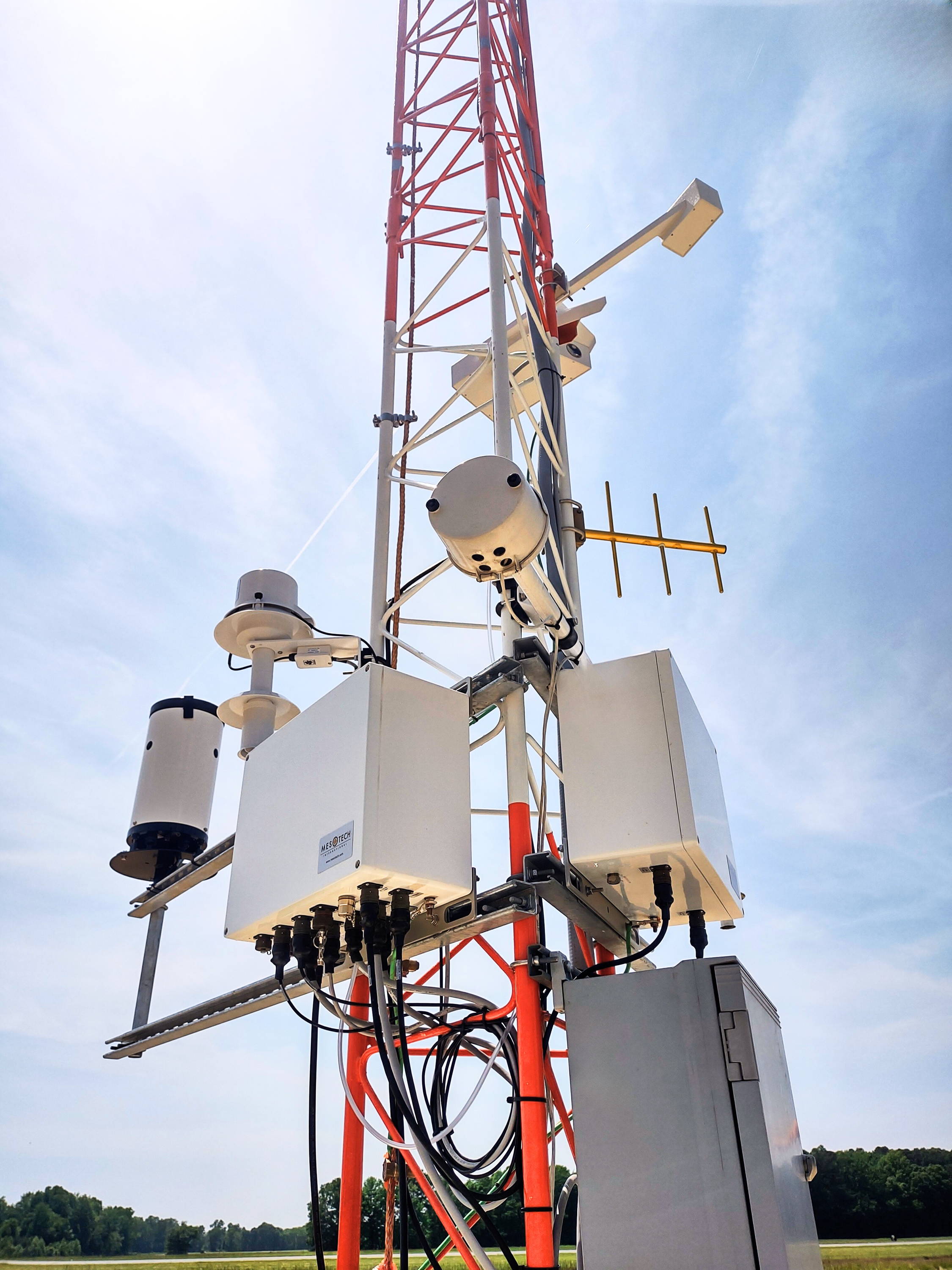 Mesotech AWOS-3PT Installation at Easton Airport in Easton, Maryland
Keegan Martin / Mesotech International, Inc.
Easton, Maryland (May 12, 2023) – Mesotech commissioned a new Airport Weather Advisor® AWOS-3PT Automated Weather Observing System (AWOS) at Easton Airport (KESN) in Easton, Maryland on May 12, 2023. The installation was performed by Mesotech technicians and is part of the first phase of renovations at Easton Airport for their Airfield Modernization Program. The system will be maintained by Automated Weather Specialties, Inc.
Airport Weather Advisor® is the flagship product of Mesotech International, Inc., a Sacramento, California-based manufacturer of meteorological instrumentation systems. The new AWOS supports aviation safety by providing automatic, up-to-the-minute weather reports to pilots via radio, telephone, or the internet. The system is monitored remotely by Mesotech's support staff to ensure the system operates properly year-round and live data in the palm of your hand can be found through the web-based app AWOS Live.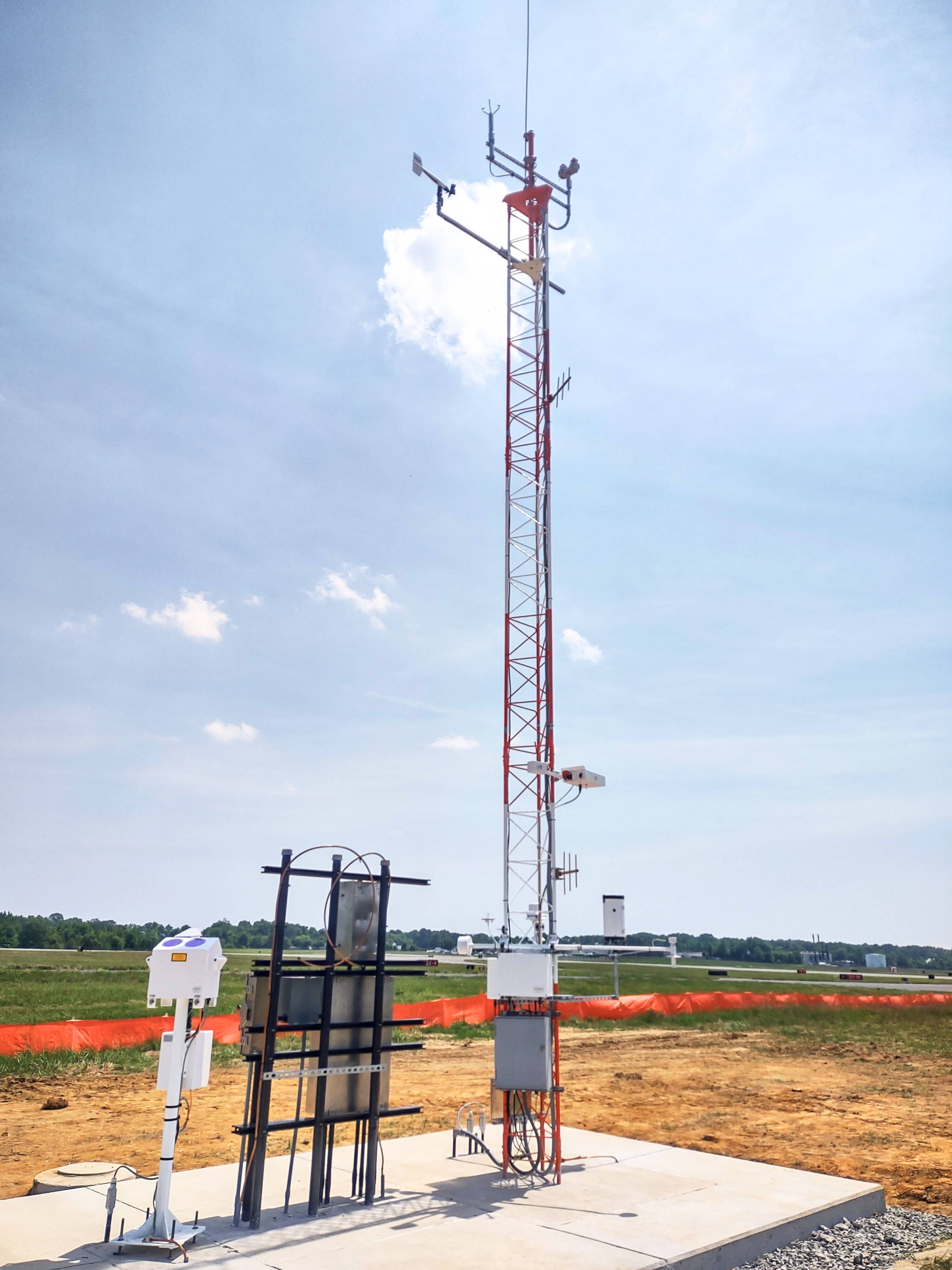 Mesotech AWOS-3PT includes high-preformance cloud height sensors at Easton Airport
Keegan Martin / Mesotech International, Inc.
Easton, Maryland was named one of America's top 5 coolest places to buy a vacation home in 2018 by Forbes, and they remain one of the best small towns in America as well as the commercial hub of the mid-shore in Maryland.

Whether it's the first Friday art night or the outdoor movie night, Easton has historic charm and artistic experiences for everyone. There's always an event going on in Easton but visit in February for the annual Chesapeake Fire and Ice festival or come in May for the May Day Flower Festival. Take a guided walk around the historic sites or watch the sailboat racing in the summer. Easton has something for everyone while still feeling like home with big porches on old houses, big trees along shady streets, Little League baseball and 4th of July at the VFW, downtown shops and a fine library, and community supporting community. 
Easton Airport is located two nautical miles north of the central business district of Easton in Talbot County Maryland and covers 500 acres. The airport has two paved asphalt runways.
---
Runway 4/22 which measures

5,500

x 100 feet (1,

676

x 30 meters) and runway

15/33

which measures

4,003 x 100

feet (

1,220 x 30

meters) and sits at an

elevation

of

72

feet (

22

meters) above mean sea level.

There are over 200 aircraft based at Easton Airport and they see over 200 operations a day.

The

Airfield Modernization Program is a

10-year

project to revitalize the Easton Airport and improve their

runway

safety

.

 
---
The Mesotech AWOS provides real-time monitoring and remote support for all their AWOS systems from their base in Sacramento. Support calls are answered by technicians and engineers who have designed, built, and installed the system. Systems are monitored remotely through Mesotech's innovative and groundbreaking new product, AWOS Live, which allows you to securely stream airport weather data from the ground or in the skies directly to your phone. With Mesotech's support, the Easton Airport will continue to thrive. 


Discover AWOS Live and get Airport Weather Advisor® installed at your airport for comprehensive airport weather information. Speak with a member of Mesotech's Sales Team for more information.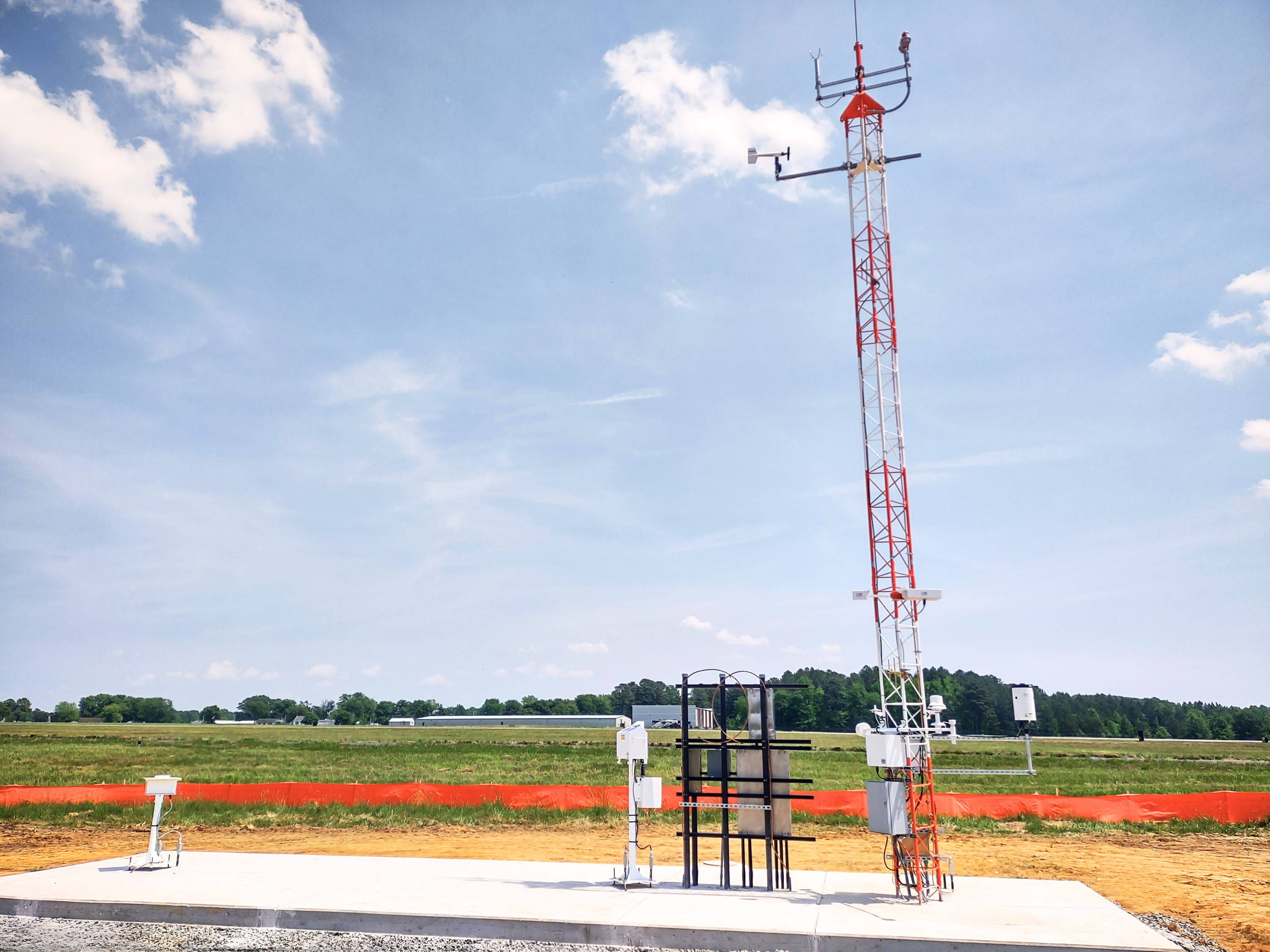 Mesotech AWOS-3PT includes lightning and thunderstorm sensors at Easton Airport (KESN)
Keegan Martin / Mesotech International, Inc.
About Mesotech International, Inc. 
Mesotech International, Inc. is based in Sacramento, CA, and has designed, manufactured, and installed meteorological monitoring systems for over 30 years. Mesotech's flagship product is Airport Weather Advisor®, an FAA-certified and ICAO-compliant Automated Weather Observing System (AWOS). Airport Weather Advisor® enhances flight safety for civil and military aviation through accurate, reliable automated weather reports delivered to pilots in the air and worldwide via Mesotech's AWOS Live cloud platform. Mesotech is a US Air Force prime contractor, supporting 200+ military sites worldwide, and was awarded Region IX Small Business Prime Contractor of the Year in 2014.  

→ Connect with Mesotech International, Inc. on LinkedIn, Facebook, and Twitter.