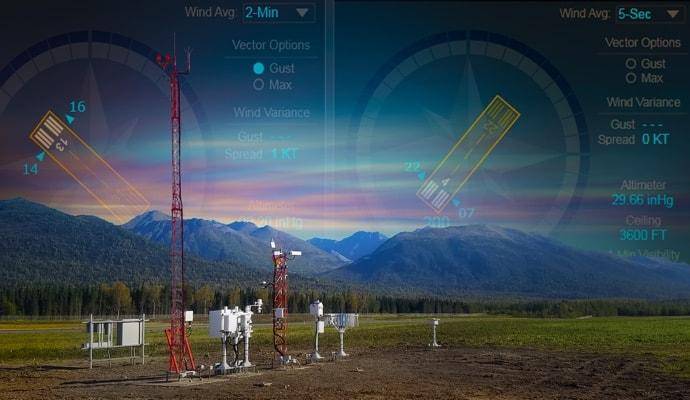 Mesotech International, Inc.

SACRAMENTO, Calif. (Sept. 8, 2021) -- Mesotech International, Inc. is expanding their line of Automated Weather Observing Systems (AWOS) into the US domestic market, offering support and solutions to general aviation and commercial airports. Mesotech builds upon over 25 years of experience providing aviation weather systems to military and international airports by adapting their US Air Force approved Airport Weather Advisor® system to meet the needs of domestic airports.


Airport Weather Advisor® systems are installed at US military airfields throughout the US and abroad. The systems, designated by the US military as the AN/FMQ-23, have been in continuous fielding by the US Air Force since 2011. Mesotech submitted for FAA approval in 2019 and received FAA certification for AWOS II, III, IIP, IIIP/T, and IV Z systems on June 2, 2020. The first installations of the new FAA approved systems will begin in the fourth quarter of 2021.


The launch of Airport Weather Advisor® into the US commercial market coincides with a sharp increase in demand for AWOS as airports are facing the challenges of aging equipment and infrastructure. Most of the existing non-Federal AWOS currently in use were installed over 15 years ago and are approaching the end of their useful life as repairs become more expensive and replacement parts unavailable. Mesotech's launch brings a trusted name and healthy competition to a space previously served by only a single vendor.


"Smaller airports are struggling to keep their AWOS up and running," said Chris Swinehart, Director of Operations for Mesotech International, Inc "and we're excited to offer a solution. The infrastructure funding available to airports today makes this a perfect opportunity for them to upgrade."


About Mesotech International, Inc.
Mesotech International, Inc. is based in Sacramento, CA and has designed, manufactured, and installed meteorological monitoring systems for over 25 years. Mesotech's flagship product, Airport Weather Advisor®, is an FAA-certified, ICAO compliant, and USAF approved Automated Weather Observing System (AWOS) for airports and military airfields. Awarded Small Business Prime Contractor of the Year (Region IX) in 2014, Mesotech is a US Air Force prime contractor who provides new systems, engineering, and logistics support for over 200 military installations worldwide.