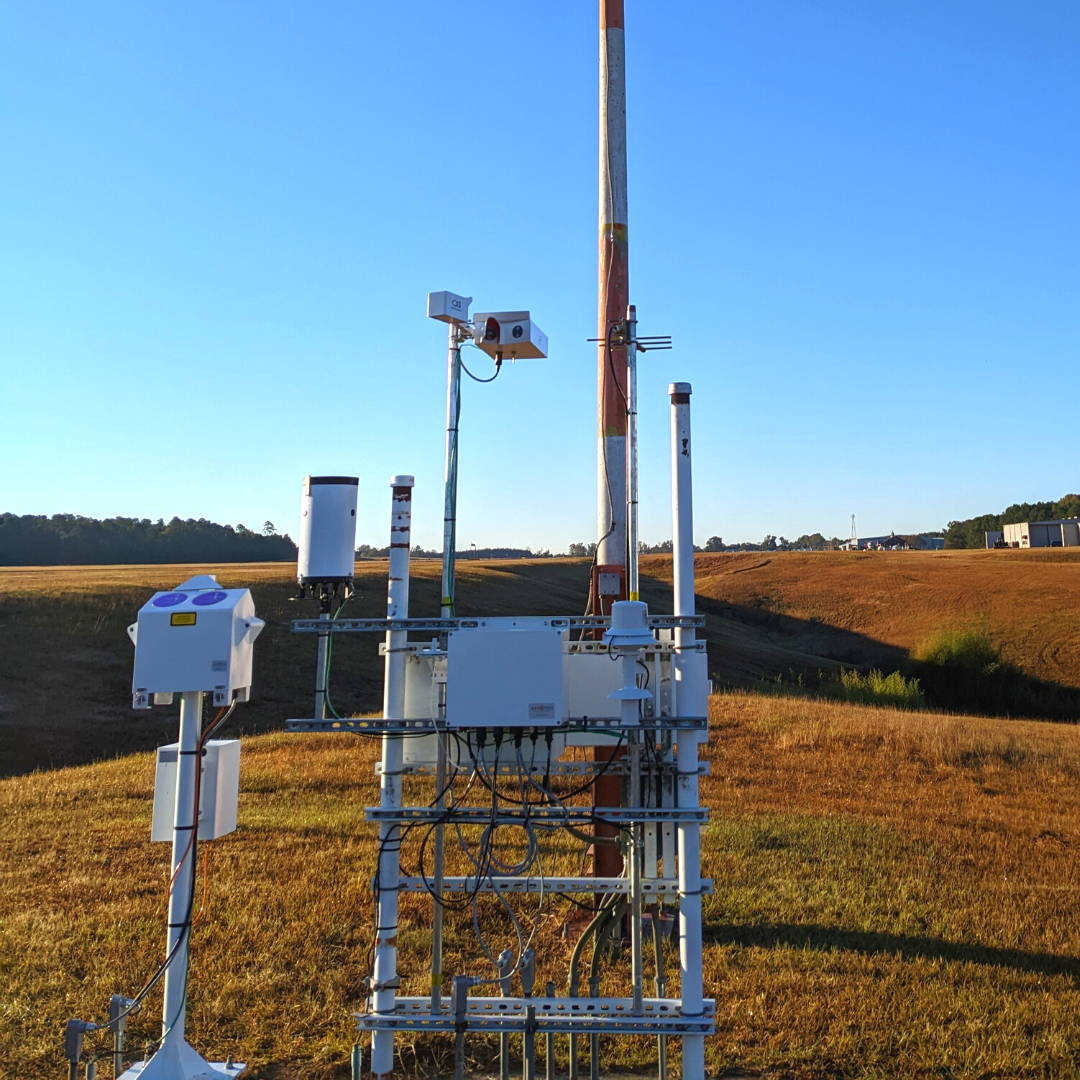 Mesotech AWOS Installation at Ruston Regional Airport (KRSN) in Ruston, Louisiana
Michael Musick / Mesotech International, Inc.
Ruston, Louisiana (October 28, 2022) – Mesotech commissioned a new Airport Weather Advisor® AWOS-3PT Automated Weather Observing System (AWOS) at Ruston Regional Airport (KRSN) in Ruston, Louisiana on October 28, 2022. The airport had an existing AWOS that no longer met their needs. Mesotech was able to repurpose existing infrastructure to save the airport money on the new installation. The installation was performed by Mesotech's engineers and assisted by Nav-Tel Services LLC.
Airport Weather Advisor® is the flagship product of Mesotech International, Inc., a Sacramento, California based manufacturer of meteorological instrumentation systems. The new AWOS supports aviation safety by providing automatic, up-to-the-minute weather reports to pilots via radio, telephone, or the internet, and is monitored remotely by Mesotech's support staff to ensure the system operates properly year-round. An AWOS-3PT monitors wind, temperature, relative humidity, barometric pressure, visibility, sky condition, precipitation, and detects thunderstorm. The new system reports automated weather reports to the FAA and makes weather data available to the public through a public website and Mesotech's cloud-based AWOS Live Weather platform. AWOS Live allows anyone with an internet connected computer or mobile device to view live streaming weather data from the airport.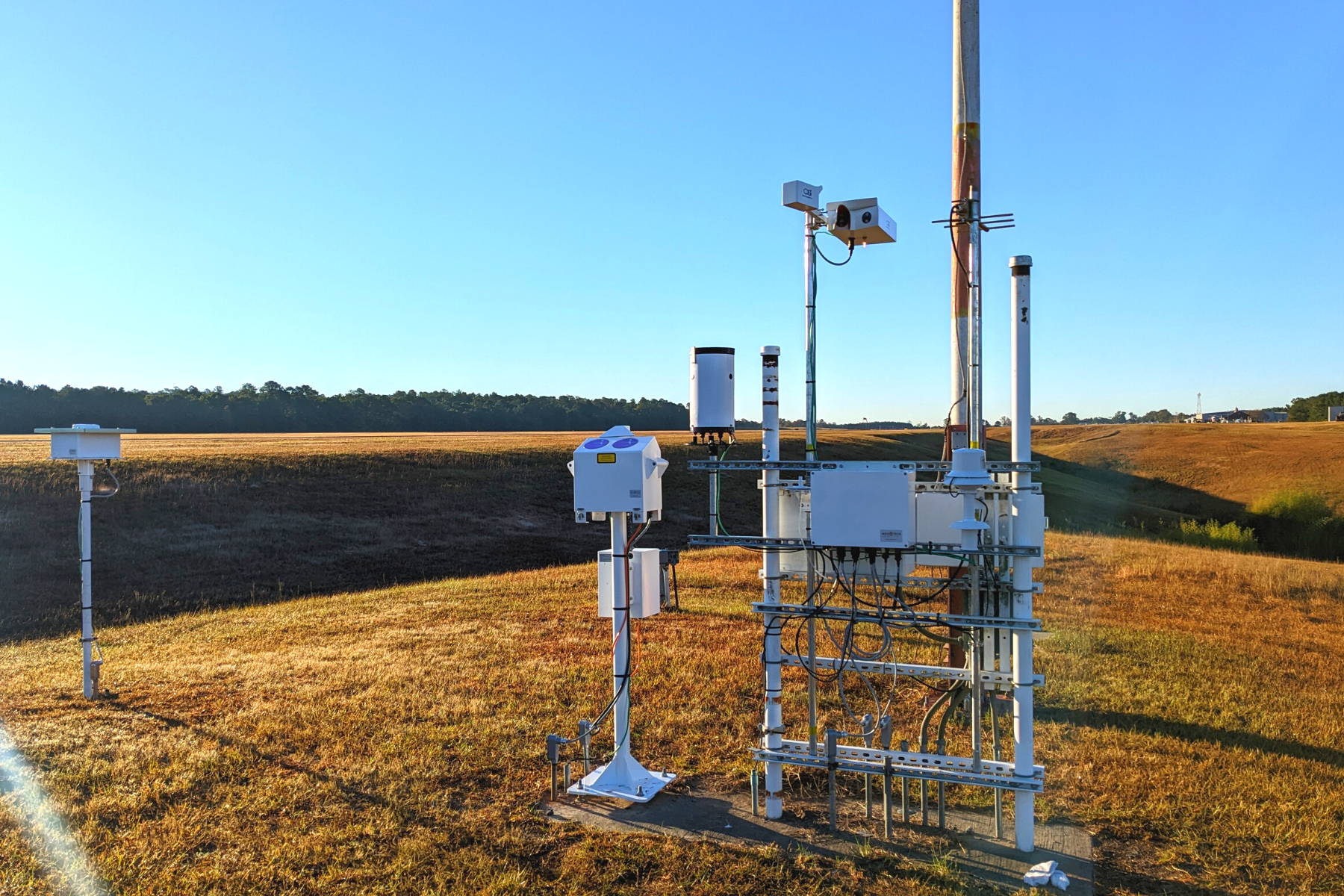 Mesotech AWOS-3PT at Ruston Regional Airport (KRSN) in Ruston, Louisiana
Michael Musick / Mesotech International, Inc.
Located at the crossroads of the South and Southwest, Ruston has all the charm and warmth of small-town Louisiana while providing a wide variety of educational, cultural, and economic opportunities to visitors and locals alike. The city of Ruston has a distinctive college-town feel thanks to the Louisiana Tech University campus being located within the city but has many activities for visitors to enjoy including the Louisiana Military Museum and the Dixie Theater. Every June the city hosts the annual Peace Festival which sponsors races of 5K and 1M as well as a tennis tournament played on the Louisiana Tech courts.
Ruston Regional Airport is a public use airport centrally located three nautical miles east of the central business district of Ruston and covers 238 acres. The airport has one paved asphalt runway and sits at an elevation of 311 feet above mean sea level. The asphalt runway is designated as 18/36 and measures 6002 x 100 feet (1829 x 30 meters). The airport averages 235 flights a day. The airport is home to an air-ambulance helicopter service, multiple corporate aircraft, Louisiana Tech training aircraft, and privately owned aircraft.
About Mesotech International, Inc. 
Mesotech International, Inc. is based in Sacramento, CA and has designed, manufactured, and installed meteorological monitoring systems for over 30 years. Mesotech's flagship product is Airport Weather Advisor®, an FAA certified and ICAO-compliant Automated Weather Observing System (AWOS). Airport Weather Advisor® enhances flight safety for civil and military aviation through accurate, reliable automated weather reports delivered to pilots in the air and worldwide via Mesotech's AWOS Live cloud platform. Mesotech is a US Air Force prime contractor, supporting 200+ military sites worldwide and was awarded Region IX Small Business Prime Contractor of the Year in 2014.

→ Connect with Mesotech International, Inc. at www.mesotech.com and on LinkedIn, Facebook, and Twitter.